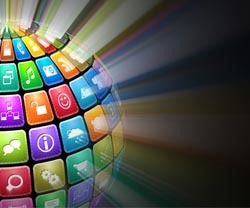 Are you searching for innovative ways to enhance your digital editions? – Then you don't want to miss the 3 new Apps from 3D Issue to satisfy the digital readers' need to access e-Magazines at their convenience.
1.    The iOS (iPhone/iPad) App: The 3D Issue FlipBook Viewer App enables you to create Apps for your readers on iPad and iPhone – holding the contents of your publication and in this way you don't need to submit to the Apple Store or go for approval. Some of the greatest benefits provided via the iOS App is online and offline accessibility to your digital editions as well as the potential to increase your distribution; reaching a wider audience.
2.    Android App: The 3D Issue FlipBook Viewer App is also available for viewing magazines on Android devices via Google Play. In this way, when your end readers view a 3D Issue magazine from an Android device, they can now download the issue to the 3D Issue FlipBook Viewer App, allowing for offline viewing, and ease of access to your publications. Respond proactively to the mobile revolution by optimizing your digital editions for this platform to reach a growing audience.
3.    Facebook App: Facebook has become of the most effective channels to increase the distribution of digital publications.  Make the most of this opportunity to optimize your digital editions for the Facebook audience – creating a 3D Issue Facebook App to provide accessibility to your digital publication without leaving your Facebook page!
Watch video tutorials for a step by step guide to create Apps for your digital magazine. If you have any queries or comments, please drop us an e-mail at customerservices@3dissue.com
By 3D Issue