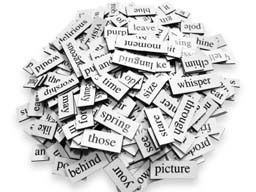 When creating your pdfs that will become your digital edition make sure you pay attention to the copy. Digital material is read and consumed differently to printed material, so where possible optimise your copy and brochure design for online viewing.
Consider how your online readers will differ from print readers; Online readers are often on the move, they scan text without reading every word and they may have distractions such as email and other notifications so content must be optimised to keep their attention.
With this in mind, here are 3 key tips for your digital copy….
1. Short and sweet
Less is most definitely more. Short and straight to the point copy will keep readers' attention resulting in them taking in more information and having more chance of following your calls to action.
Don't forget that if there is more information available somewhere else (on your website for example or in a related whitepaper) make use of links instead of including all the text in the digital edition.
If the article or product description in the brochure is particularly long and cannot be shortened any more, then consider breaking up blocks of text. You could use images, bullet point lists, highlighted quotes or subtitles to break up the copy. These variations of formats will make the page less cluttered and more attractive to your readers.

2. Make headings count
Your headings are so important, it is the headings in the pages that stand out and so really need to draw people in to stop on that page and read further. Readers will make quick decisions of whether they will read on based on your headings. Check out these tips of how to write killer headlines
3. Make copy scan proof
The text in your online brochures or other marketing material is likely to be scanned by your readers. This is a key characteristic of online reading and is highlighted by the likes of Twitter allowing just 140 characters to get a message across.  To cater for the scanners make it easy for the key information to stand out instead of creating overly descriptive long blocks of text.
By 3D Issue