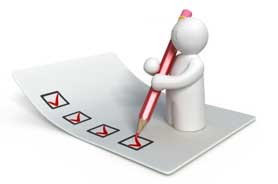 One of the biggest challenges for any company is producing the kind of content that will not only capture the reader's interest but also engage them in such a way as to become a loyal follower of your publication. How can you do that? The purpose of this blog is to provide you with some easy to implement content marketing ideas to fulfil this objective.
Implementing content marketing ideas requires planning and working on strategies to strengthen the relationship with your target audience in a meaningful way. In many ways, you can use your own resources to produce new content; including your internal and external customers.
In this section, we provide you with 3 content ideas you can easily implement in your digital editions:
• Surveys and Interviews:  This possibility can enrich your content as you are giving a voice to the experts in the sector to provide your readers with trusted information and advice. This can benefit not only you readers but also it can provide you with new ideas to develop other contents in the future. Employees in your company can also provide you with new and interesting content by writing their perspectives on a topic. You can then present their views in such a way as to capture your audience's interest.

• Customer viewpoints: Your own clients can also provide you with fresh and meaningful content. This technique can be quite effective since the audience in general can relate to the experience of your clients and can reassure them about the quality of your company's products or services. This can also be an effective way to make your customers part of your publications.
• Entertainment Elements:  Use your creativity to design materials aimed to provide entertainment to your readers. This can take the form of games, timelines, jokes or funny anecdotes. All these elements can help you connect with your audience in a new way.
It is worthwhile to try adding new and different content in your publications on a regular basis. If you are interested to find out more about content ideas, check out the "Marketer's guide to creating interactive brochures"
By 3D Issue