There is little doubt that technology, and in particular the connectivity offered to us through our use of smartphones and tablets, has enhanced our lives in many ways. Smartphones and tablets are more often than not our first port of call when we seek content or information, for many of us it is now second nature to pick up our smartphones or tablets when we have a question we need answers to or subjects we wish to learn more about. Quite simply put, the world at large has migrated online, a business in today's world has to have, and maintain, an online presence in order to flourish and prosper.
It is crystal clear which way the market is progressing, publishers have to act to ensure they are not left behind; mobile devices can take the guise of tablets, smartphones and basically any device which you can access the web through. If smartphone penetration was deemed as quick out of the blocks then iPads and tablets have literally lapped them in terms of their adoption rates.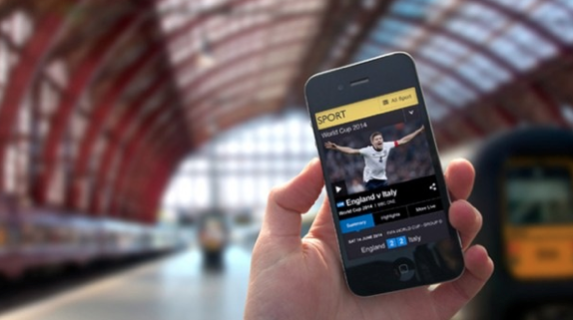 Image courtesy of Pocket Lint

Most ambitious, most comprehensive broadcast
This change in habits by the world's population at large was further reaffirmed this week with the BBC's announcement that they would, for the first time ever, be showing World Cup matches across all platforms, online and live throughout the tournament.
Its strategy, said Barbara Slater, director of sport at the Beeb, is to present the first 24/7 coverage of the event. It will be available to "all audiences on all platforms at any time," she said. And will prove to be the "most ambitious, most comprehensive broadcast" of any World Cup yet.
The corporation promises 50 per cent more coverage than it presented during the 2010 World Cup in South Africa.
Smartphones, tablets, connected TVs and computers will be utilized, including footage that can be downloaded for offline viewing. And there will be a second screen experience with real-time voting and a live, content-rich feed including interaction with some of the in-studio presenters and pundits.
"There will be 160 hours of TV coverage available and you can consume it on smartphones, tablets, connected TVs and laptops," said Mark Cole, Lead Executive BBC Football.
"There will be a highlights show every morning, downloadable stuff for the smartphone and we will also have a second screen experience."
The rapid rise in tablet use
In an interview with Techradar, Neil Hall, executive product manager at the BBC who said that a lot has changed since what was offered for the 2012 Euros.
"Since 2012 there has been a rapid rise in tablet use and we wanted to cater for this. Just take the football last weekend: 70% of the audience watching was through a mobile device so the uptake has been massive."
To take advantage of mobile, Hall explained that the second screen for the football will include live stats that will be published faster than in 2012, in-game replays and all the talking points of the game.
"From Manaus to Macclesfield and Rio to Rickmansworth, BBC Sport's dedicated live World cup page will bring fans together and put them at the heart of the action," explained the BBC in a statement. "It will combine all the BBC's live coverage in one place, allowing audiences to access live video, radio and text updates wherever and whenever they want."
At the gathering in London yesterday, it was also announced that classic matches from past tournaments will be shown from May 30th onward, so if any football fans can't wait for the official kick off on 12th June there will be plenty to whet the appetite. The matches will be given the full 'live' treatment including video, text commentary and pundit contributions. The list of matches and the times they will be broadcast are below.
· Friday 30 May, 12pm: England v West Germany, 1966 final
· Saturday 31 May, 3pm: Scotland v The Netherlands, 1978 group match
· Wednesday 4 June, 12pm: England v Argentina, 1986 quarter-final
· Saturday 7 June, 3pm: England v Germany, 1990 semi-final
· Sunday 8 June, 3pm: Spain v Northern Ireland, 1982 group match
Another interesting and unique feature which will give the 24/7 coverage a new 'angle' is the introduction of two live player-cams for each match, this feature will enable the viewer to follow a player from either team around the pitch.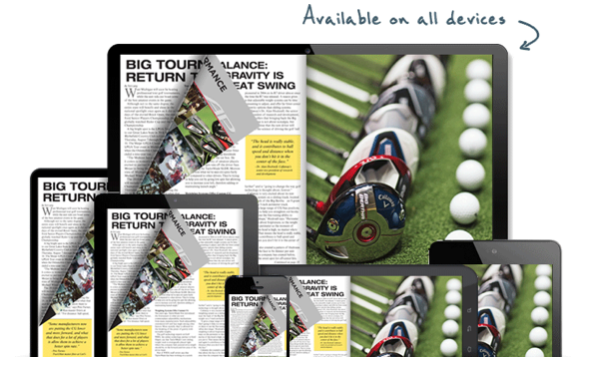 We here at 3D issue have long recognized the need for businesses and companies to have their content available across devices, in today's uber connected world this is now a necessity rather than a 'should have.' 3D issue enables you to create publications using both HTML5 and flash output; enabling mobile users on iPhones, iPads, Android and other mobile devices to get the very best digital experience, when and where they want to access it.
These features are now must-haves that are essential facets of your media publishing platform, fortunately, all these features and many more are available through the 3D Issue software, why not try out the free, fully functional trial of 3D Issue today and see for yourself.