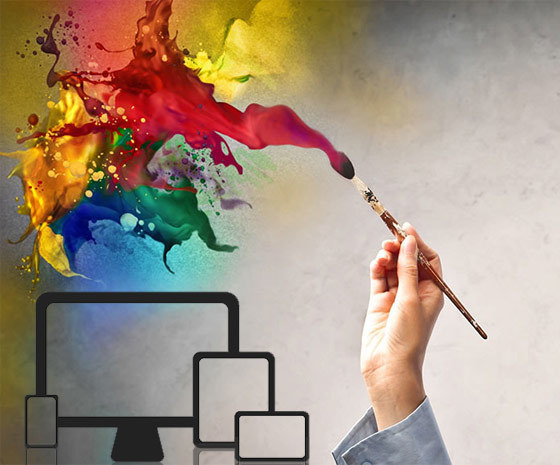 When you create your digital magazines with 3D Issue, take a few minutes to integrate your desired look and feel into both the skin and rich media elements. It is easy to do and well worth the effort as it reinforces your brand and corporate identity. We've created a graphic below outlining some of the key customizable areas, and don't forget you can change certain elements for each publication (background, banners etc..)
So are you putting your own stamp on these areas:
1. Button Colours
Select any color of your choice for your menu buttons. You can ensure they stand out against your chosen background image.
2. Background image or color
Upload your own image file (png, jpeg or gif) to be displayed in the background area. This image is best if it is a pattern as the image will be stretched to fill the end readers' browser. Alternatively, choose a plain color. See a video tutorial here on how to do this and some examples of how it can work really well for enhancing branding. 3D Issue provides you with default background images to use also if you prefer the look of those.
3. Intro Area
This is the space to the left of the front cover. You can use this default intro which is the quick start guide. Or you can upload your own image of swf to sit in this place. Perhaps an advert or your own customizable intro guide could be inserted here. Watch an informative video showing some more options in this area and how to implement them.
4. Top Banner
The Top Banner area allows you to upload your advertiser's banner ads which can then link to their site. You may also use this area to upload banners containing notices or feature highlights for your readers. Watch a video describing in full the advantages of utilizing Banner Adverts. It shows how to add three different banners today and set the timer interval field, to allow these images rotate every 2 seconds.
5. Navigation View
The navigation area can be displayed as thumbnail options (as shown in the image above) or simple navigation next / previous buttons. Choose the option that best suits your publication. To help you decide watch this video showing the navigation options.
6. Menu items in the feature panel
Change the order or remove any of these menu items from the reader viewer. See the video below to assist you in the many options available in this panel.

7. Buttons / Hotspots
Set your preferred rollover and rollout colors (and the opacity) for the hot spots. Alternatively, you can have these clickable areas as buttons, which again you can customize. This video tutorial details this feature to help you see where it can be used in your magazine.
8. Page Transition
Select whether the reader should experience a page 'flip', 'slide' or even 'presentation' view (show one page at a time. Watch a video here showing examples of publications using these different methods. See a video here showing all 3 viewing modes in action.
9. Page Flip 'sound'
This feature can be set to on or off. There are many more audio, sound and music also open to you. See a video here on all the options.
10. Publication / Company logo
Add in your company or publication logo, which will then be automatically inserted into the skin of all future publications. You can take this opportunity to watch a video explaining exactly how to do this.
If you have an idea for a digital magazine you could like to create, but still need a few of your questions answered – please do not hesitate to contact info@3dussue.com.
By Audrey Henry